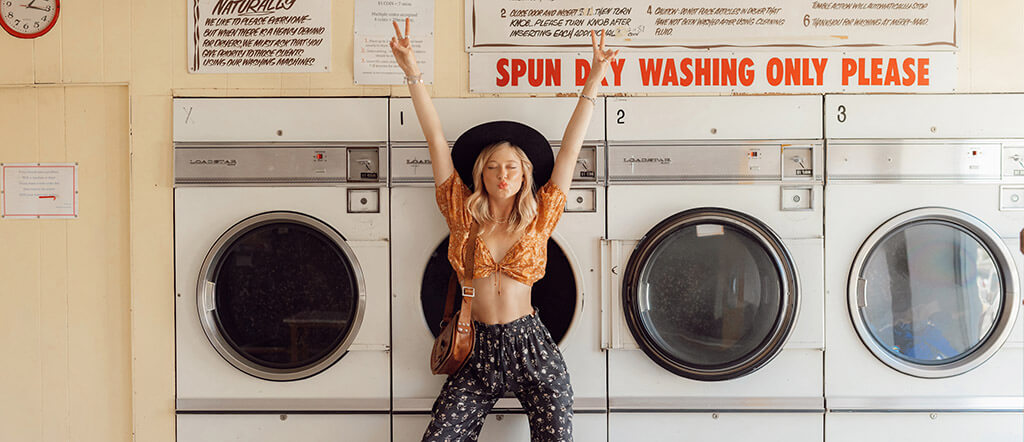 Name / Asta Grace Stevenson
Location / South Australia
Describe yourself in 3 words / Wild, Creative, Spontaneous
Favourite book or podcast you'd recommend
I'm a sucker for a good podcast because we do a lot of driving! My guilty pleasure is listening to true crime and my favourite is 'crime junkie'! For girly banter I love 'happy hour' but if I'm in the mood for something wholesome, spiritual, good vibes but keep it real 'the middle'
A song you can't get enough: 
Anything from the Khruangbin & Leon bridges albums 'Texas sun' or 'Texas Moon'
Tell us abit about what you do for a living? You seem to wear many different hats!
I do indeed! I am a creative in all facets of my life and work.  
I studied fashion design growing up and think of this passion as my first love! When I started working in the fashion industry I quickly learned that what I loved most was the fast paced creative shoot days. I quit my job in 2019 and travelled through central and South America for 6 months. I thrived living a nomadic lifestyle. I'd always loved Instagram and have always had a very curated feed.
I found the best way to encapsulate all of my skills and fuel my creative passions was to go freelance. In late 2019 I picked up work as a content creator for a local boutique and started managing the social media accounts for some local pubs and cafes. I learnt photography and began referring to myself as a freelance social media marketing manager! 
For the past year I've been working alongside my partner on a contract job with Tourism Australia. We make up the videography component of a production team and have spent lots of time travelling around shooting many exciting experiences and businesses. I've learnt a lot in this role about shoot production and met some really inspiring people I now call friends. 
I love combining my love of fashion, travel and photography as an all round creative. 
We adore your content, who helps you create it and what tips do you have for others? 
Thank you so much!  
As I briefly mentioned my partner Kane is a talented videographer and photographer. We've been together almost 5 years and have always loved working on creative projects together. 
When we shoot fashion I'll come up with a vision, location and mood board so that we are on the same page! 
This would be my top tip: (especially if you're working with a loved one) prioritise this planning and communication! It makes such a difference when I feel passionate about an aesthetic and we both know the vibe and get in flow!
I'm at my creative best in front of the camera when I'm able to embody the intended feeling of a garment and almost put myself into a character! I do silly things and have fun… but within that madness are some of our favourite shots or clips. Sometimes I'm the 60's house wife or a 70's hippie, I could be on my way to studio 54 or pretend I'm a mystical witch other times I'll imagine I'm in a vintage car cruising the Italian coast or a girl who wears plaits and lives on a farm! It's basically adult dress ups and that's my favourite part about my work! I think I see a little piece of myself in each character I create and love this freedom of expression! 
You always look amazing! What are your top styling tips when creating an outfit/ look?
Thank you! My style is very mid century retro and bohemian! 
I love prints, textures and layering vintage leather and epic shoes with any of my looks. 
If I had to sum it up in five:
Invest in true vintage outerwear and accessories! they were made to last!

If you print clash (which you so should) try run with similar tones and make sure there's at least one matching colour in each print.

Accessories can make or break an outfit! Layer your jewellery, wear big earrings, try different stockings, scarves, shoes! Do it all! 

If you're feeling lazy wear a hat and shoes that are the same colours and people will think you have your sh*t together…. You could also end up looking like a cowboy but its fun! 

Oh and most importantly Don't take yourself too Seriously…If you feel good wearing it just go for it! 
Is travel on your radar this year, if so where too?
BIG YES! In 2020 I purchased my 1975 kombi van Daisy. At that time she was a rolling shell with holes in her side and maggots in her roof lining. After two years of  sanding, painting, sewing new upholstery, installing a new engine, roof repairs, more painting and an interior fit out I'm hoping to hit the road next month!  
I have friends in Western Australia I'd love to visit and Some work on the East coast so I'll probably end up almost doing almost the whole lap! 
At the moment the only part of my travels that's locked in is a ticket to splendour in grass in Byron bay, So I'll be there in July! 
I also want to fit in an overseas free diving trip somewhere warm and tropical before the end of the year! 
Best secret location you've visited is.
Ooh! In Australia I love the Eyre Peninsula most! 
I'm a water baby and love anywhere I can dive and explore! My favourite place overseas would be the mentawai or san blas islands! Very different cultures but I guess similar in that they are both tropical with crystal clear water and palm covered islands. 
I stayed at aloita resort in the mentawai and sailed through the san blas on my way from panama to Columbia! Two experiences I won't ever forget.
What else do you have planned for 2022?
This year I decided to study astrology as it's something I have always been interested in! I plan on completing that certification and exploring other alternative practices that bring greater self awareness. 
The travel is a top priority and I hope to shoot lots of creative content along the way! 
I'm currently exploring my options for diversifying my creative offerings by selling presets and prints online! 
Any final words? 
Grateful to have any at all. I've been a long time fan and reader of the neon blog so feel so honoured to be featured here!  A real pinch me moment!
To shop Asta's Neon Collective look click on the button below